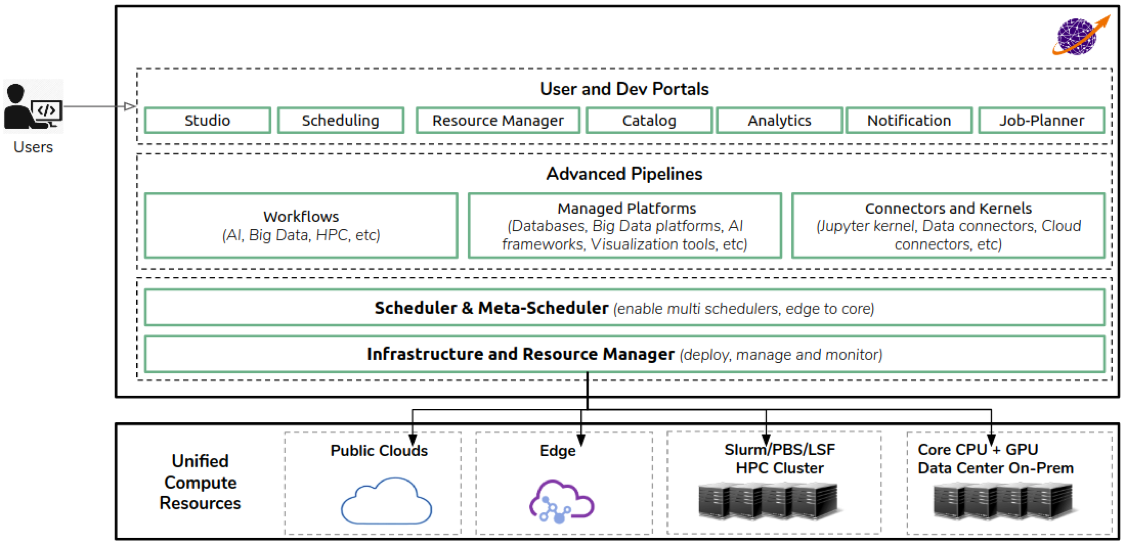 ---
Executive Summary
New consumption-based offerings, such as HPC as a Service, make it easier and faster to deploy HPC and AI workloads. Corporations are requesting new ways of acquiring IT equipment, such as HPE GreenLake Private Cloud. Those new solutions allow end-users, developers and data scientists to run pure HPC, pure AI and converged HPC/AI workflows, and to extend this environment to seamlessly manage workloads and data across off-premises managed cloud and public cloud systems. Today, with the high-performance computing (HPC) ecosystem, HPE helps solve the world's most complex problems in responding to the computing challenges that customers are facing across multiple industries.
At the same time, the market is at an inflection point. Customers want solutions delivered as a Service, on their terms.

Various market analysis shows that the HPC market keeps growing, and even though the current pandemic situation will slow down the business growth perspectives, the market opportunities remain strong.

The HPE consumption-based model has already shown success in the HPC area by enabling customers to invest in their IT over time, and providing flexibility to meet customers' capacity management needs in an "as a Service" offering to help customers reduce risks in how they purchase and operate their IT environment. HPCaaS can be deployed and managed in HPE partnered Co-lo facilities which will further speed up the process and reduce risks.

The focus of this document is to capture the requirements of the solution which enables converging HPC and AI workloads. Both workloads are very similar in their requirements and providing the right level of orchestration stack enables achieving the best efficiency and resource utilization.
Download White Paper