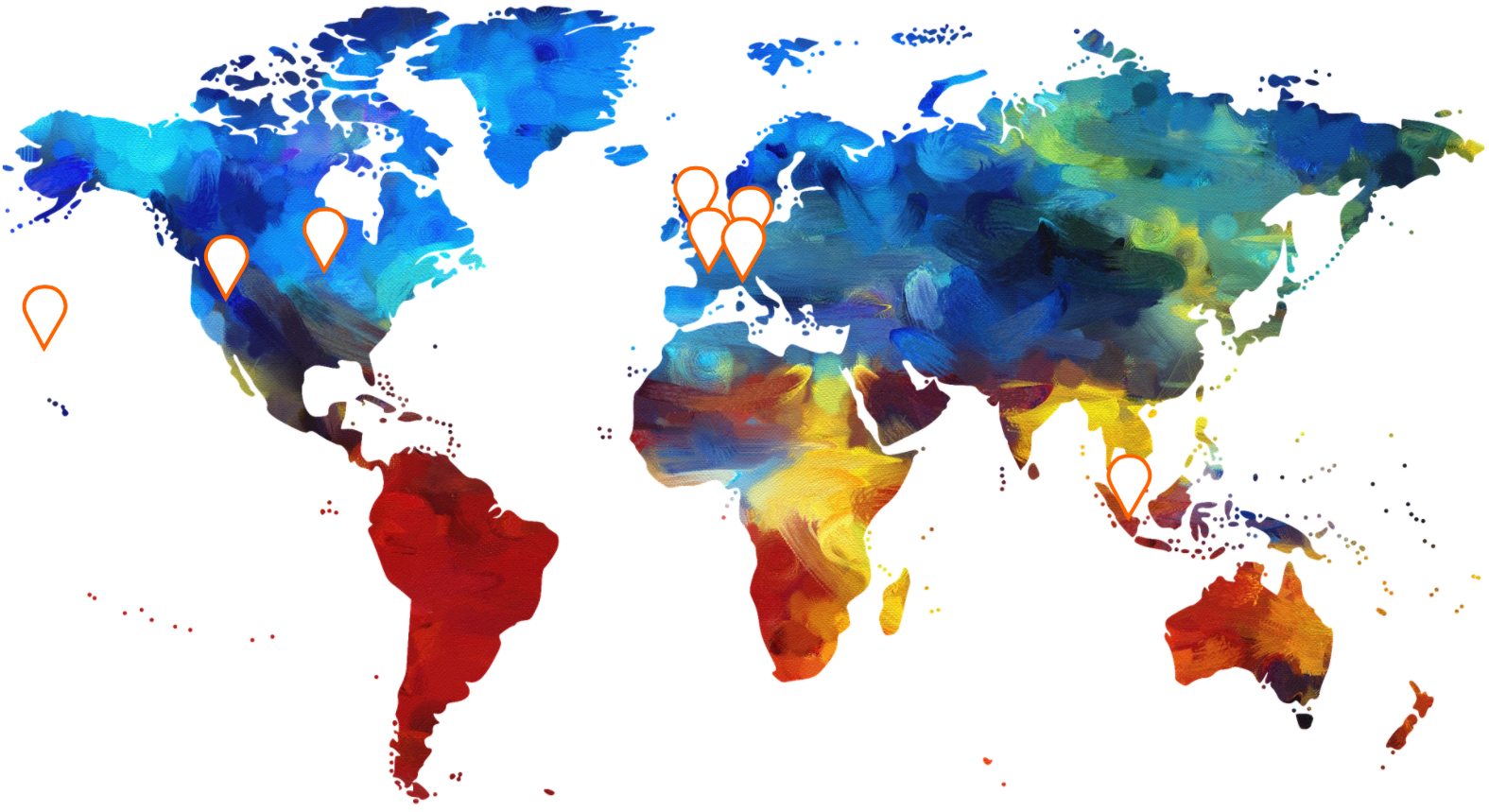 Some customers
L'OREAL (Cosmetic), France
L'ORÉAL Research & Innovation, management and real-time scheduling of scientific R computations.
CEA (Nuclear), France
CEA is using ActiveEon services to accelerate simulation software.
INRA (Genomic), France
ProActive Parallel Suite® boosts productivity in the MetaQuant Platform of Metagenomics Quantitative of the INRA Centre in Jouy en Josas.
CNES (Aerospace), France
Founded in 1961, the Centre National d'Etudes Spatiales (CNES) is the government agency responsible for shaping and implementing France's space policy in Europe
LaFrancaiseAssetManagement (Finance), France
With four core activities - securities, real estate, investment solutions, and direct financing -La Française deploys its multi-affiliate business model with institutional and private clients, both in France and abroad. Today, it is present in major European cities, in the United States and in Asia.
Médiamatrie (Media), France
ProActive Parallel Suite® shortens the time for the analysis of the treatment of TV audience measurability for Médiamétrie.
Orange (Telco), France
Orange Labs uses ProActive Scheduling and Resourcing to build Cloud.
Home Office (Government), UK
UK Government Home Office, scheduling and orchestration of ETL jobs on a Talend server, together with High Availability requirements.
Legal & General (Finance), UK
Legal & General is engaged into a very innovative Digital Transformation, which goes from the services offered to its customers to the management of its IT Applications and Infrastructure. As part of this strategic evolution, Legal & General worked together with ActiveEon to replace 2 schedulers (Tibco DataSynapse and IBM AlgoBatch) with ProActive Workflows & Scheduling, and migrate the Solvency calculation application to Microsoft Azure cloud.
Mining Indusry (IoT), USA
A general machine maker presenting business about construction, the mine machines such as an excavating equipment or the bulldozer, a forklift trucks, the industrial equipment in global.
AxisPoint Health (Healthcare), USA
AxisPoint Health is a population health management company that combines innovative technology with outstanding care management services to achieve the Triple Aim of healthcare. We make a difference in people's lives by effectively engaging them to improve their health.
Sea Engineering (Research), USA
The USA-based company SeaEngineering is using ProActive for parallel processing of very large distributed CFD tasks. The executing of OpenFoam toolbox is specifically integrated in ProActive solution.
They also trust us
ThalesAleniaSpace (Aerospace), France
SAFRAN (Aerospace), France
Daimler (Automotive), Germany
Seagate (IT), Malaysia
CHUV (Major Swiss hospital), Switzerland