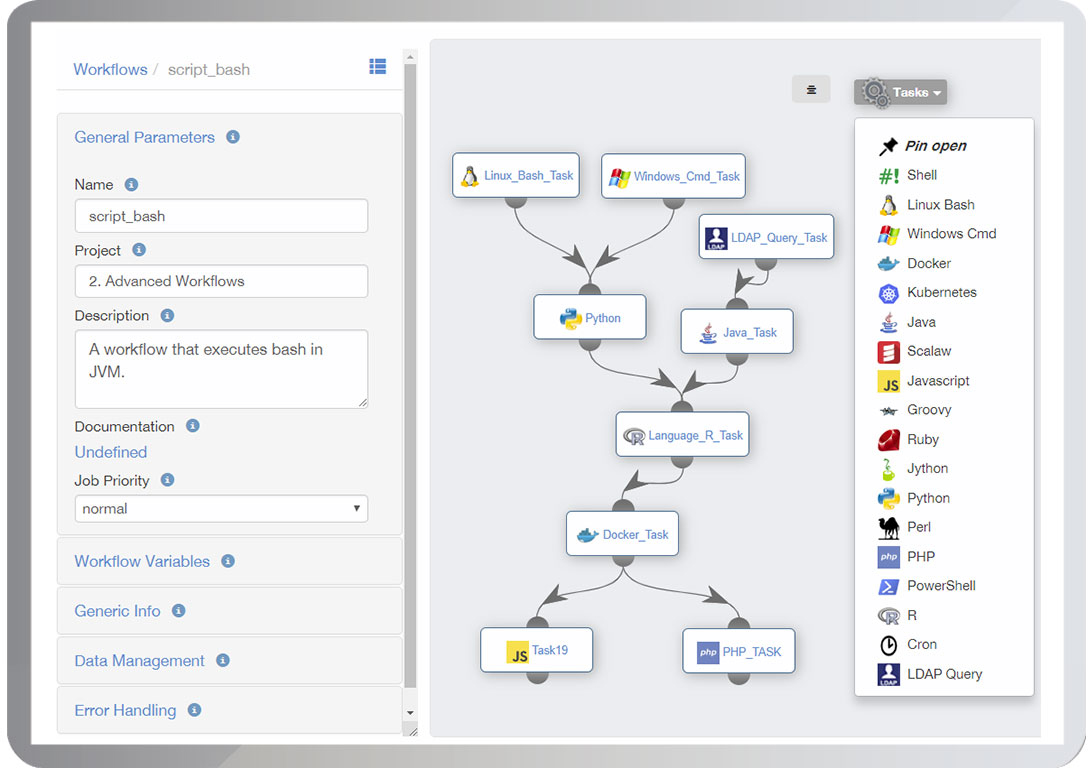 Workflows & Scheduling
Workload scheduler (IT Workload Automation) that distributes and orchestrates applications to govern and accelerate their execution. It includes a workflow studio and resource manager.
It is the core of all the solutions provided. more…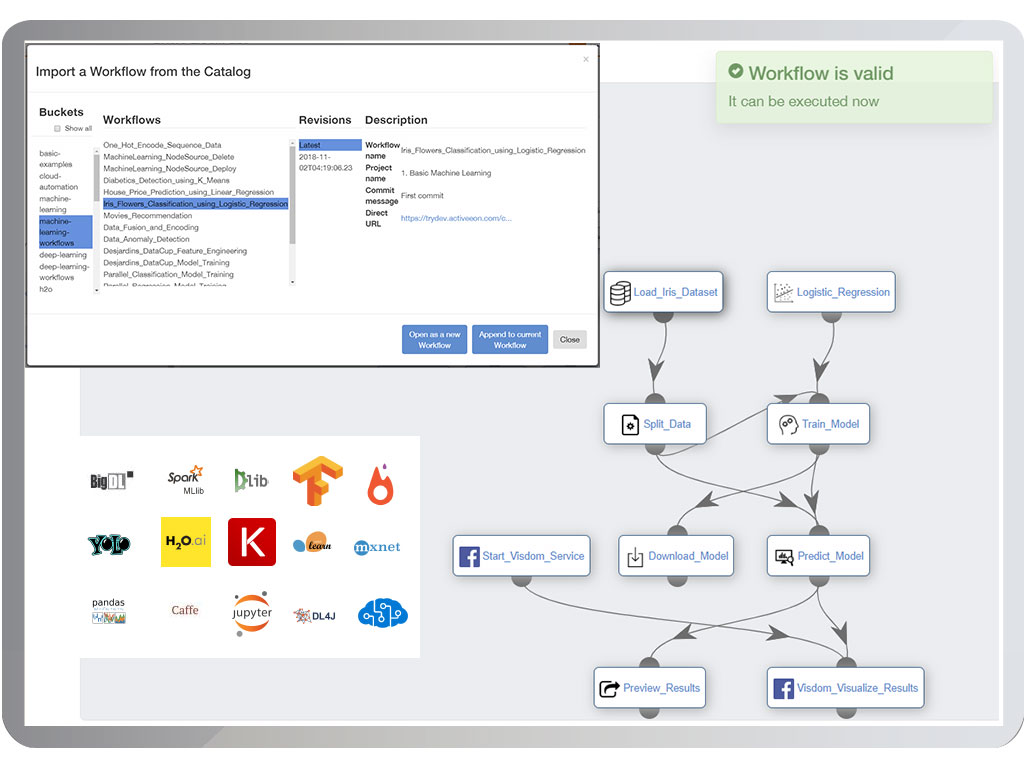 Machine Learning Open Studio
Design Machine Learning Workflows in an open studio. Govern execution and select appropriate resources at each stage. Automate your pipelines to scale.
Industrialize machine learning projects more…