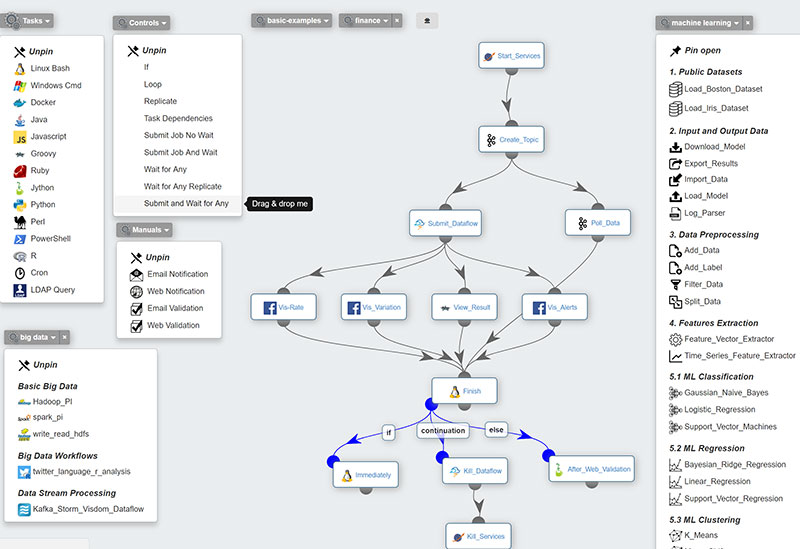 ProActive Machine Learning from Activeeon is a workflow solution enabling deployment and scalability of artificial intelligence and machine learning models on any type of infrastructure. ProActive Machine Learning is an open source platform that simplifies and accelerates machine learning industrialization. Created for data scientists and data engineers, the solution is simple to use and fits data professionals' specific needs. Workflows enable users to manage machine learning pipelines through development lifecycle.
Main features
Distributed approach to scalability of machine learning and deep learning pipelines
Cloud-ready with resource manager
Scheduling of applications
Resilient and multi-langage workflows
Consistent and reusable machine learning pipelines
Automated deployment of machine learning workflows
Auto ML, incremental AI
Python integration with a dedicated API
Direct execution from Jupyter with ActiveEon Kernel
Execution over CPU, GPU, FPGA
Versioning control and traceability over code and data
and more.
Download this Product Sheet to have the full overview of the solution.
Download Product Sheet