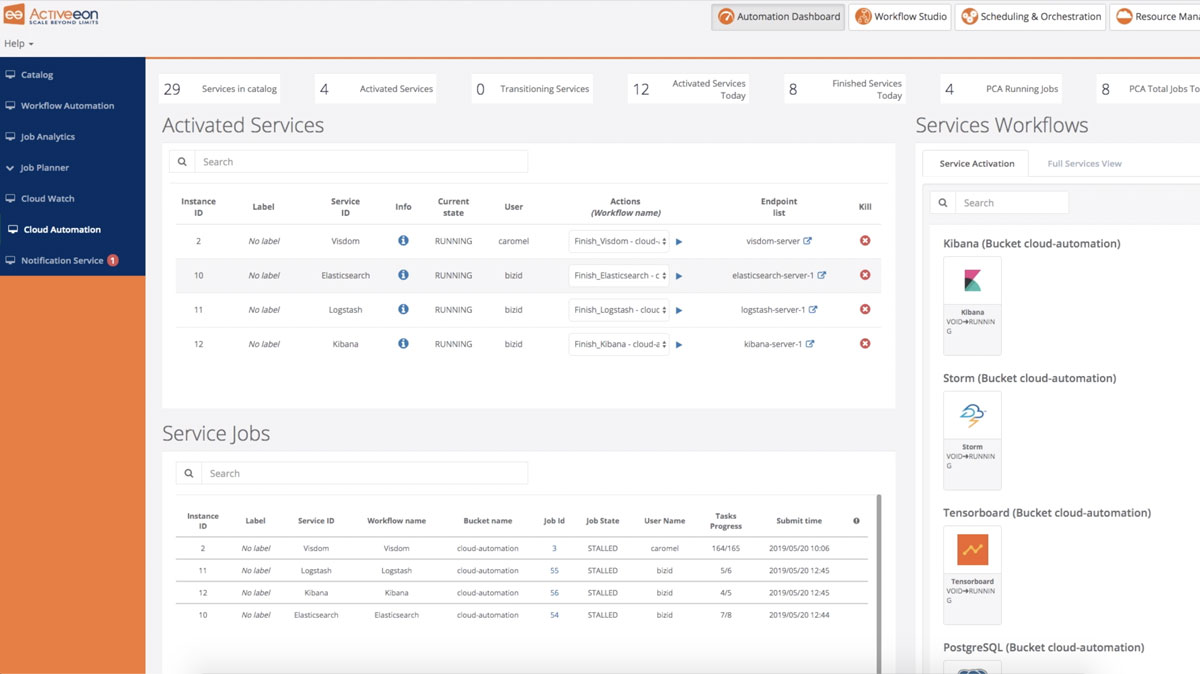 ProActive Cloud Automation is a service automation solution powered by ProActive Workflows & Scheduling open source software. It helps you optimize all your applications and services lifecycle management, even over the cloud or hybrid infrastructures.
Key Features
Automatic VM provisioning and deployement of multi-VM applications
Auto-scaling and resource elasticity
Multi-platform: VMware, Microsoft Azure, AWS, Google Cloud, OpenStack, Windows, Linux, Mac
Supports cloud migration and hybrid infrastructures
Download this Product Sheet to get an overview of the solution.
Download Product Sheet