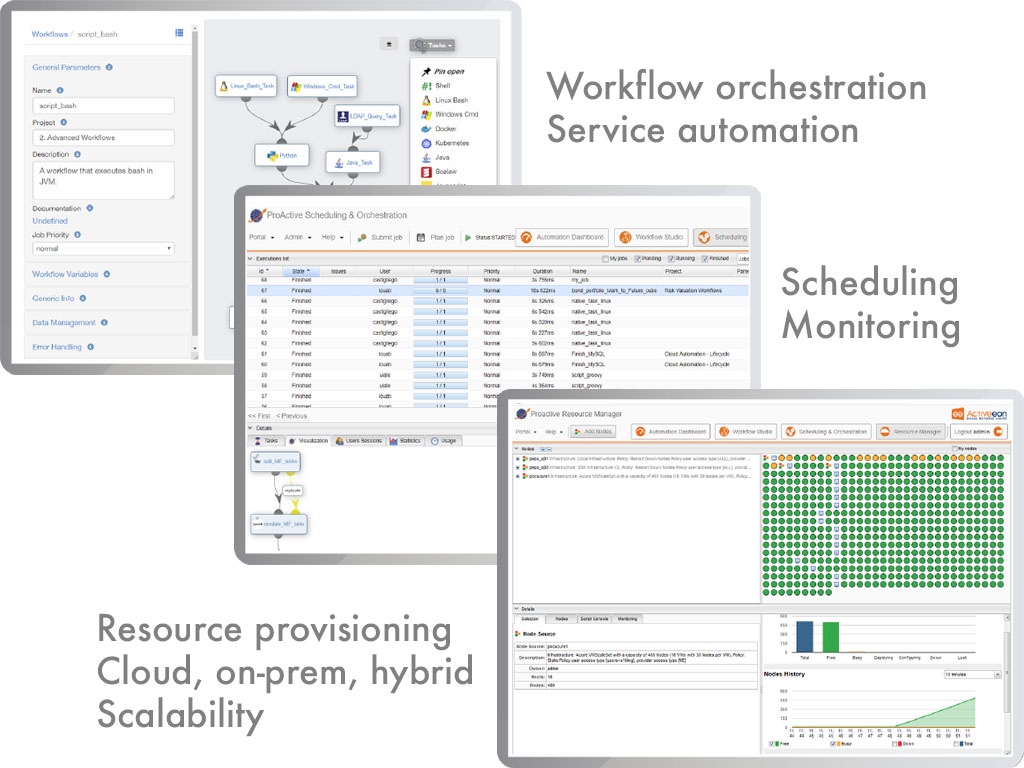 Automating IT systems at large scale can be a big challenge due to the complexity and specificity of each IT infrastructure. A modern workload automation and service orchestration solution can help companies address the main challenges with agility.
Below are some examples of workload automation challanges that Activeeon helped its customers solve.
Modern workload automation challenges
Optimize the capabilities of a hybrid infrastructure to achieve the target performance

Maintain the performance of critical processes regardless of the number of integrated applications

Move algorithms into production

Keep data platforms running smoothly across environments
Reduce the cost of HPC and simulations

Manage thousands of servers and processes with limited human resources
In April 2020, Gartner officially recognized Activeeon as a key market player in its Market Guide for Service Orchestration and Automation Platforms (SOAPs).
Download this Datasheet to have the full overview of the solution with customer testimonials.
Download Datasheet