Denis Caromel, Founder and CEO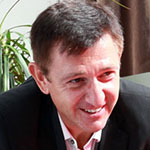 Denis has been working for more than 20 years as a researcher in parallel, concurrent and distributed programming, cloud computing, workload automation, applications and infrastructure automation for Inria and University of Nice Sophia Antipolis. He is holding a PhD degree in computer science in distributed and parallel computing and an MBA from HEC Business School. He has written numerous research papers and books, and directed PhD students. Denis acted as keynote speaker at several major conferences (MDM, DAPSYS, CGW, Shanghai CCGrid 2009, IEEE ICCP'09, ICPADS 2009 in Hong Kong, Devoxx in Paris, Open Stack Summit in Santa Clara), and as invited conference speaker on Clouds at Expo Universal in Shanghai. At Inria Denis was leading a team of 45 persons where Activeeon initial Open Source technology was developed.
Denis is an entrepreneur, and worked during 2 years in the United States in a startup company in California. He co-founded Activeeon in 2007 together with his team as a spinoff of Inria in Sophia-Antipolis, creating synergies between the Inria 45-persons R&D team and the startup. Since 2011, he is Activeeon CEO and currently manages an international company of 25 people located in France, UK, Africa, Bulgaria, and United States. Denis vision and strategy is to reinforce Activeeon position as a major player of digital transformation and automation in the cloud. Activeeon team works in agile mode.
In his spare time, Denis is a sailboat skipper, practices scuba diving, competition skiing, marathon running and triathlon. He is also certified leisure airplane and hang-glider pilot. Denis also loves teaching ski and sailing in local sport clubs.
Fabien Viale, Chief Technology Officer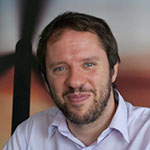 Fabien joined Activeeon in 2012 after having worked as a software engineer for grid at INRIA where he also worked on the ProActive solution for six years. He has a Master degree in computer science specialized in distributed systems and parallel programming.
Fabien has a strong experience with Activeeon's customers support including a one year consulting mission at L'Oréal Paris.
Fabien's main fields of expertise are Java programming, parallel and distributed programming, scientific languages and release management.
In his spare time, Fabien is a singer-songwriter and guitar player, performing on local music venues and involved in music recording.
Philippe Lignac, Chief Revenue Officer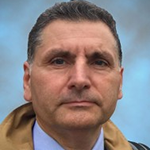 Philippe has 35 years of experience in selling technology solutions and helping customers to succeed across North America, Europe and Asia. He has several times helped small and innovative companies to thrive and deliver great solutions to large companies across the world.
Strong sales success has come from a deep understanding of customers needs and going the extra miles to listen, understand and suggest the right solution best fitted for customers.
After more than 20 years in the UK and the US, Philippe brings his experience to develop ActiveEon's sales and marketing activities and make sure that ActiveEon's innovative solutions are best positioned to bring great values to companies around the world.
Christelle Ellena, Chief Financial Officer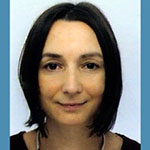 Christelle joined Activeeon in 2017 as head of Administrative and Financial Affairs.
She is aformer Deloitte auditor, with 20 years of experience.
Christophe Bonichon, SVP Sales
Before joining Activeeon in 2019, Christophe spent 7 years at IBM, and 20 Years at Microsoft.
He also spent 5 years working in New York.