Activeeon has joined Microsoft AI Factory at the Station F
On January 17th, Microsoft France has announced the roadmap for 2019, Artificial Intelligence being the priority for the company this year. Through AI innovation Microsoft wishes to support main strategic sectors in French economy.
Activeeon as part of Microsoft AI Factory
During the roadmap announcement for 2019, Microsoft has welcomed Activeeon along with 10 other new companies and startups to its AI Factory at the Station F in Paris: Eodyn, Vekia, Data&Data, Eagle Genomes, Posos, Ad Scientiam, DreamQuark, Xtramile, Dathena, Tilkee.
Integrationg AI Factory is a great opportunity for Activeeon R&D team to pursue product development in machine learning and artificial intelligence fields.
Discover Machine Learning Open Studio by Activeeon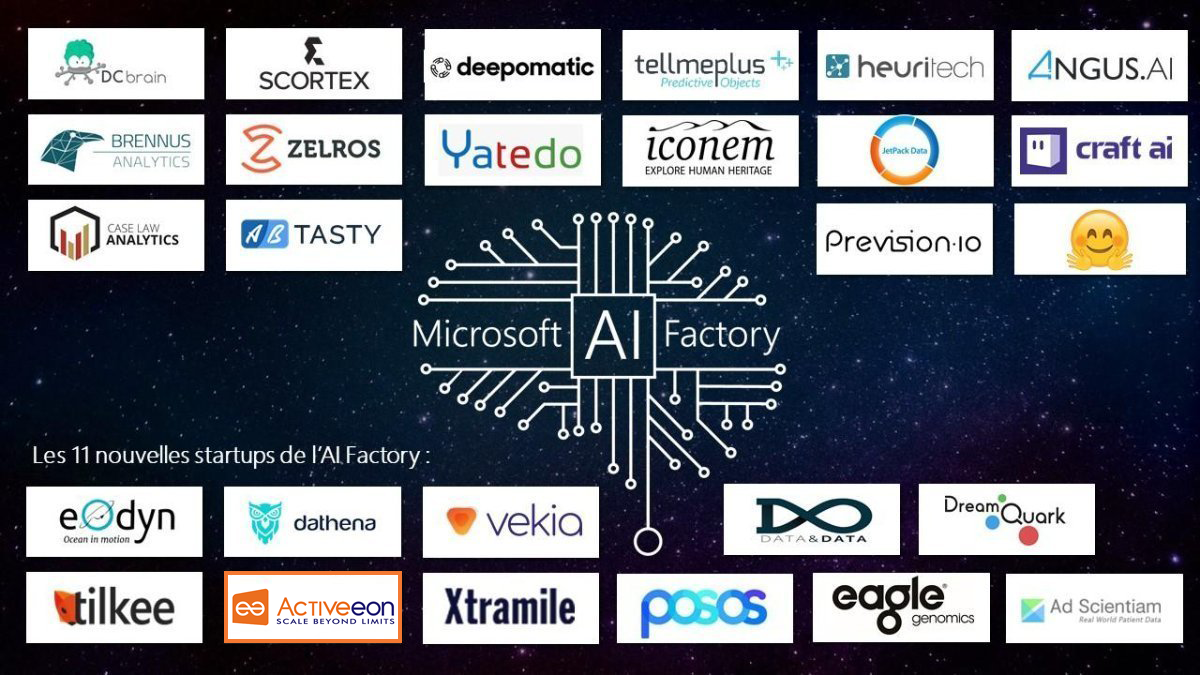 About Station F
Station F is the biggest startup campus in Paris, a project of Xavier Niel, a major french investor and enterpreneur. Situated in a former rail freight depot previously known as la Halle Freyssinet (thereof the "F" in Station F). The 34,000 m2 facility was formally opened by President Emmanuel Macron in June 2017 and provides office accommodation for up to 1,000 start-ups and early stage businesses as well as for corporate partners such as Facebook, Microsoft and Naver.
Published on January 22, 2019